Blogtober 2021 – Day 27
The second of this year's limited edition Christmas specials is Snow Fairy. This fragrance was the runaway favourite amongst my customers last year, so it had to come back for a second appearance this year (with a new look, of course!)
Snow Fairy is fragrance that's difficult to describe, so I'm going to break my unwritten rule and just copy the supplier's description. Let's see what you make of this:
"A captivating blend of sparkling pink snowflakes laying gently on opulent velvet moonlight rose mingles with zingy black raspberry to complete on a seductive base of warm dark smooth ambers, earthy patchouli and sheer musk"
What do you think? Any the wiser? If you know what pink snowflakes smell like, please do share! All I can tell you is that it smells absolutely gorgeous, as a great many of my customers from last Christmas will testify….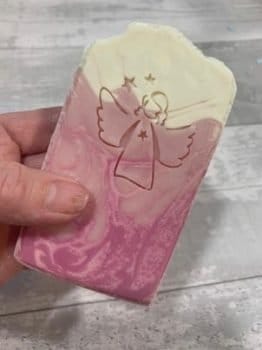 Thanks for reading, back tomorrow!