I'm in the process of building a list of blog ideas to keep me going throughout this year's Blogtober blogging bonanza.  For those who don't know, the goal of Blogtober is simply to post on your blog at least once a day during October. I did it last year and didn't find it too difficult, but I don't think I can re-hash all the post from last year, I need some fresh inspiration!
And this is where you come in my soap-loving readers.  I'd welcome any suggestions for posts that you might have, but, more importantly, I was wondering whether you would be so kind as to throw some questions at me? Anything at all (well, kinda, lol)  I thought I could then do a post answering them, and then I'll only have to think up another 30 blog ideas… :-/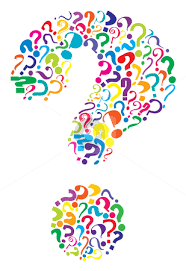 If anyone out there has their own Soap and/or Bath & Body  blog and would like to join in the fun, there are a few of us in the Soaping Bloggers Facebook Group taking part, using the hashtag #BlogtoberSoapers.  It's a bit of a challenge if you don't normally post regularly, but it really is doable, especially if you do a little prep beforehand so you have ideas to hand, and maybe even have some posts ready-written and saved for emergencies.
So pleeeaaaase post me some questions – anything you like – and I'll answer them next month – pinky promise 😀