There are three Christmas specials this year, Candy Cane, Frosted Christmas Tree & Warm Gingerbread: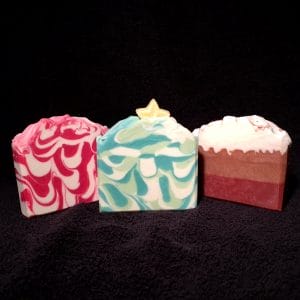 Candy Cane is fragranced with a buttery/vanilla-y peppermint, and smells just like the Candy Canes that decorate the tree at this time of year:
Frosted Christmas Tree is a cooler, ozoney scent, with hints of pine & fir (of course!) and green leaves, topped with a star, just like the real thing 🙂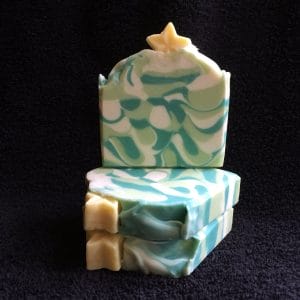 And finally we have Warm Gingerbread. Smells mouthwateringly as you would imagine – freshly baked ginger, cinnamon and notes of vanilla: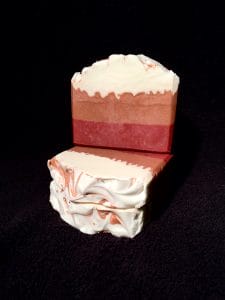 Each bar will be decorated with a festive ribbon and will be available from the end of October.