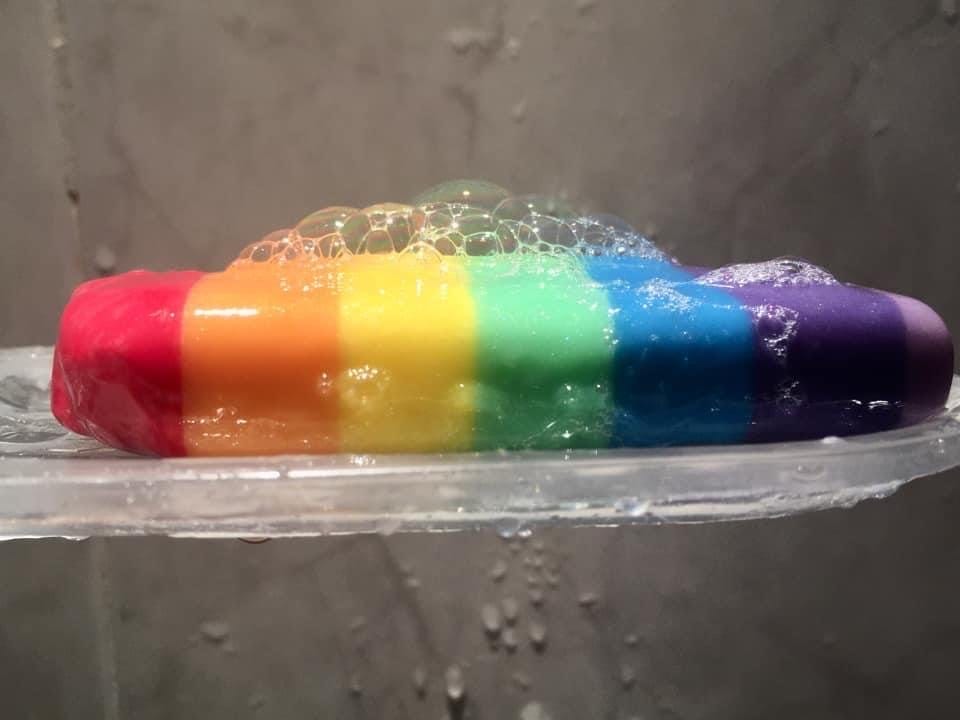 When you've invested your hard earned cash in a bar of luxurious handmade soap, you're going to want to make sure that it lasts for as long as possible. A well-made and properly cured bar will generally last longer than a bottle of liquid soap (or a bar of commercially made soap), but by following these tips you can ensure that your bar lasts as long as possible.
1. Store it properly: Until you're ready to use it, store your soap in a cool, dry place away from direct sunlight. Soap can fade or discolour when left in sunlight, and it might also begin to lose its fragrance. Our grandmothers knew how to store soap – in their underwear drawers! This had the added plus that clothes would become scented by the soap – win-win!

2. Keep it dry: Clearly, you need to get your soap wet while in use, but allowing it to dry properly afterwards, and keeping it dry between uses, will keep your bar of soap nice and hard right to the very end. It's also important not allow your bar to sit in water for any length of time.

3. Use a soap dish: The best way to keep your bar dry between uses is to store it on a soap dish or stand. There's a mulittude of different options out there – some dishes have holes to drain water away, or ridges to ensure the soap sits above any collected water – just make sure that it drains well to ensure that your soap isn't sitting in a puddle of water, however small. You can find soap dishes for all budgets here
4. Position: Keep your soap dish / stand away from the shower where it might be exposed to excess moisture. Keeping your soap in the shower might be convenient, but it won't help your soap to stay dry between uses if it's being dripped or sprayed on. For the same reason don't leave it by an open window if it's raining outside.
5. Use a washcloth: Using a washcloth / facecloth / loofah or similar can help extend the life of your bar by creating abundant lather which means you can use less soap.
6. Reduce friction: Handmade soap is a pleasure to use but as tempting as it is to roll it over and over in your hands, try not to do so if you want your soap to last as long as possible. Less friction = longer lasting soap.
7. Reduce the temperature: The hotter the water, the faster your bar of soap will dissolve. Cooler water is the best option for handwashing IF you want your soap to last longer.
8. Use a Soap Saver: Finally, when your bars of soap have worn right down to a sliver, think about using a Soap Saver Bag. Made from sustainable natural materials, these bags create an exfoliating skin scrubber when filled with soap ends, thus ensuring that every last little scrap of your soap is used.